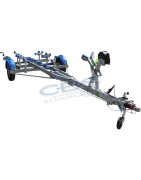 Motonautism trailers
Our boating trailers are manufactured in France in our factories of Toulaud.
Our range of trailers motonautism will be ideal for the transport of your motorboat, that it is a semi-rigid boat, an open skiff, a day cruiser, a fishing-walk, a sailboat with skittle retractable or boss boat.
These boats trailers of our motorboat range racing are mainly equipped with a way of rotation and with a tip-up helm which will facilitate a complex putting at water.
Active filters
Gross weight (kg): 1400 
Our boats transport trailers CBS T101M braked single axle ALKO will be used...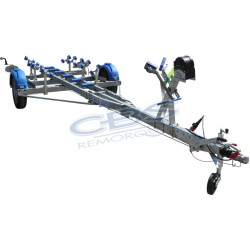 Our boats transport trailers CBS T101ML braked will be used for transport of...