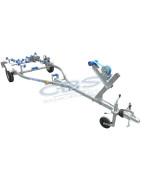 Multiroller motorboat trailers
The innovating aspect of this line of trailer is our folding light system.
During launch, the arms on which the lights are mounted may be reversed to the front side of the Boat trailer, eliminating the need to remove the lighting board.
Active filters
Gross weight (kg): 1060 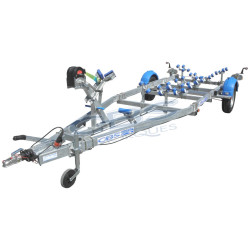 Our boat trailer CBS M0780F simple braked axle will be used for transport of...